Head of Renew Beauty, Rosemary O'Connor has been delighting guests of the Castlerosse Park Resort all season with her growing range of popular Killarney Organic Products. Here we talk to her about her brainchild, the timely need for organic and what we can expect from the brand.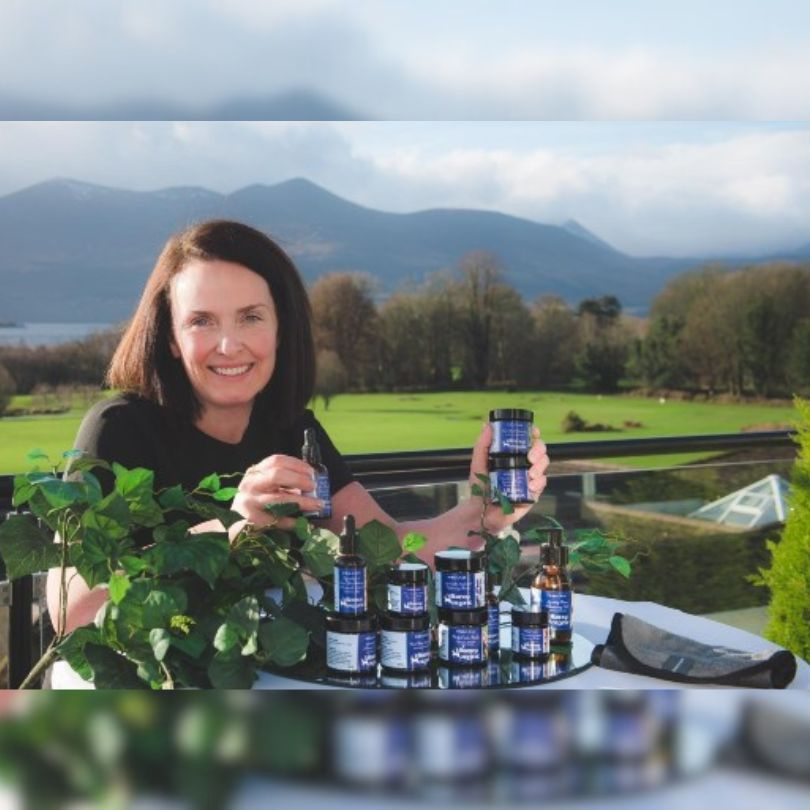 Tell us about the creation of Killarney Organic…
Although Killarney Organic is now 4 years old, I suppose it has really been 20 years in the making. When I was younger, I trained in a Pharmacy working with leading beauty brands like Chanel and Lancôme, both at home here in Ireland and in Australia. I later went on to study fashion design but always found myself coming back to beauty. In 2003, I completed my training as a Beauty Therapist and started my own business.
As the years went by, I developed a huge passion for holistic therapies, from massage to reflexology. As my interest in these areas grew, so too did my vision for using organic products that were sensitive and gentle to people's individual needs.
In 2019, I graduated from the School of Natural Skincare and continued to learn about the formation of skincare, before experimenting making my own. I started by taking a piece of what I learnt from each teaching and putting it into practice in my own unique way. I guess you could say, it started in a very organic manner, through a shared passion for holistic therapies and raw natural ingredients.
What is the inspiration behind the brand?
As I have mentioned the main inspiration came from a need to treat people with different skin types in a gentle way, combined with the beautiful place I live, Killarney, which has always been at the heart of what I do.
If I am having a bad day or feel stressed, I always take a moment to look out at the magnificent view here at the Castlerosse Park Resort, to the mountains and lakes beyond and I think, wow it's truly amazing, I have nothing to worry about and that's it really - Killarney and its abundance of natural beauty will always be a huge source of inspiration for me.
Why is organic so relevant to the world we live in today and what are the benefits?
I think people are starting to tune more into their own needs but also the needs of the planet.
The global pandemic has put all of these concerns under the spotlight. Organic gives us a way to care for ourselves, and protect the planet at the same time, with the reduction of toxins and chemicals.
Killarney Organic is handmade with love and care and my products are a way for people to experience that love and kindness, not only for themselves but for the environment, with the simplest and safest of ingredients.
Where do you source the ingredients for your products?
Killarney Organic is very much an Irish product and I source whatever ingredients I can locally, including beeswax from Killarney Honey here in town. I source a lot of my herbs for my infusions from a Herbalist in County Galway and all my butter and oils for my balms come from Bomar in County Wicklow.
My packaging is made from 100% recyclable materials and sourced from County Donegal.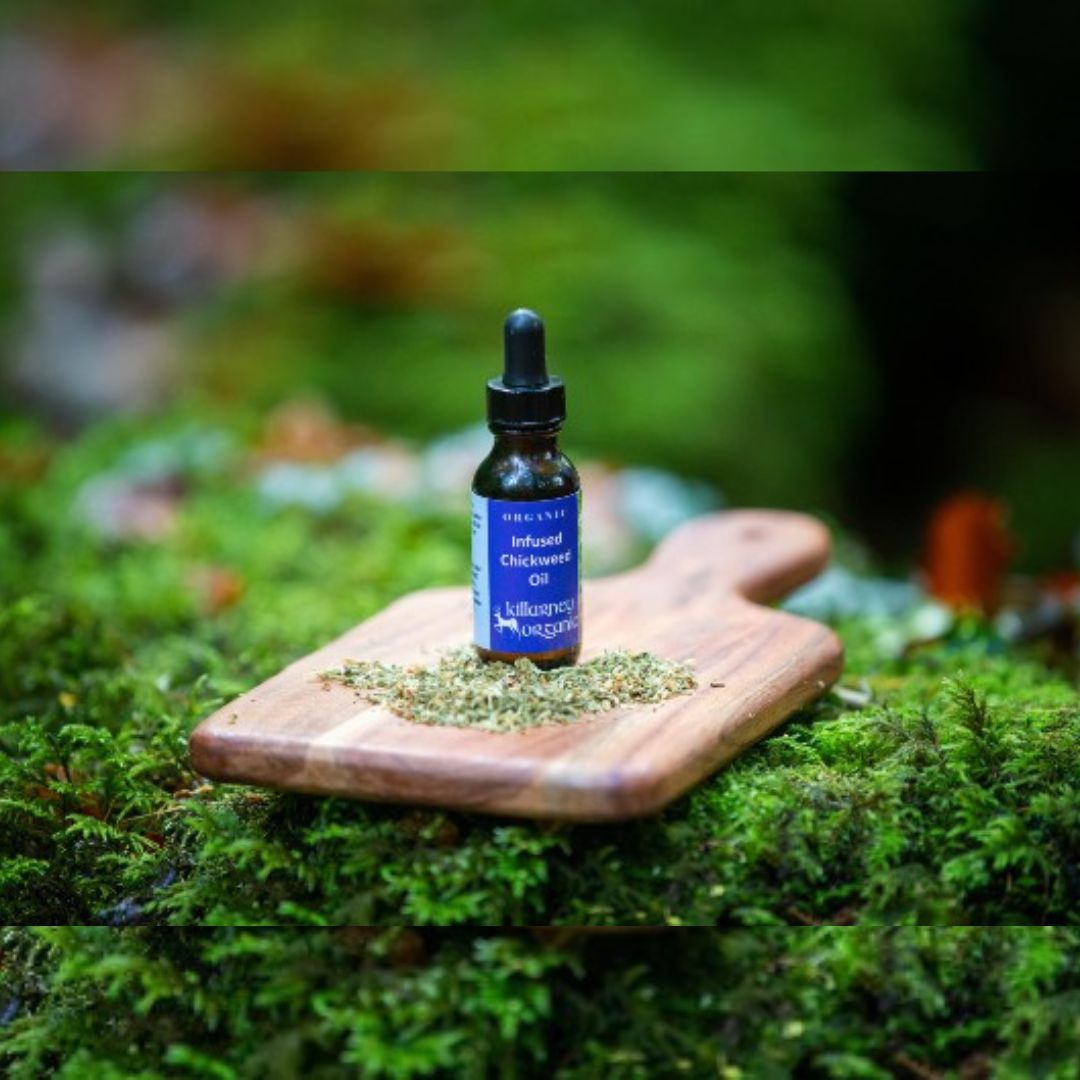 Who are your products suitable for?
I develop my products on the basis that there is something for everybody, taking into consideration people's individual needs.
I have always suffered from sensitive skin, so I am very aware that every skin type is different. Thus, all my products have been developed so that they are suitable for those that are prone to breakouts, eczema and rosacea.
Nearly all of my products are also safe for expectant mothers and many of my products are also vegan friendly.
What is the most popular treatment of choice this Season at Renew?
The most popular treatment is the Relaxing Moments Massage, which has been specifically designed to help and heal, by reducing anxiety and stress within the body.
The 55-minute treatment starts with a Swedish Massage tailored to each client's requirements, followed by a hot-stone massage to ease away tension and relieve aching muscles, finished with an Indian Head Massage to focus on balancing and restoring the body's energy.
It's really the ultimate self-care experience.
How can guests enjoy Killarney Organic as part of their stay?
The best way for guests to truly experience Killarney Organic is of course to book a treatment here in Renew. They can choose from a range of different treatments, from specialised facials to relaxing massages, as well as holistic therapies including reflexology amongst others.
Guests also have the option to include a Killarney Organic Pamper Box waiting in their room on arrival, from face and body boxes to luxury gift sets. These are a nice treat, as they allow guests to enjoy the benefits of Killarney Organic during their stay whilst also taking a little bit of Killarney back home with them.
What's next for Killarney Organic?
We have five new products which are currently in the testing phase and we are also in the middle of building a purpose-built unit in Killarney which will house the development for future Killarney Organic experiments. It's a very exciting period for us and we are looking forward to sharing it with all our guests and customers alike.
Click here to find out more about Killarney Organic and the full list of treatments available at Renew Beauty.